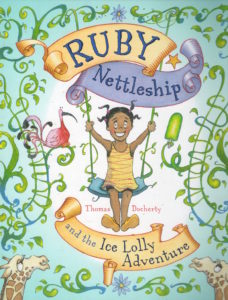 The play park in Ruby Nettleship's town is in need of repair. Children queue each day to use the only remaining swing and when that breaks, no fun can be found anywhere.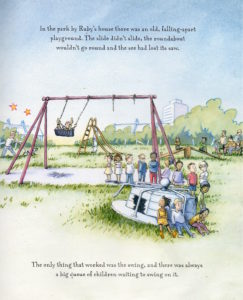 That is until Ruby is given a mysterious ice lolly by a mysterious woman. The stick says PLANT ME so she does…
and in no time at all a new, magical play park begins to grow from the ground. The swings and slides take Ruby to collect her friends, then some animals from the zoo and finally all the adults in town. Eventually she is deposited at the door of the Mayor's office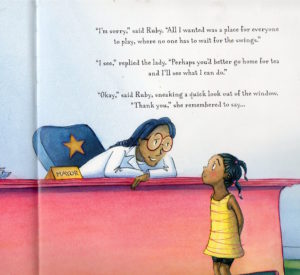 where she is asked to explain the mayhem in town. The mayor is sympathetic to her plight and by the next day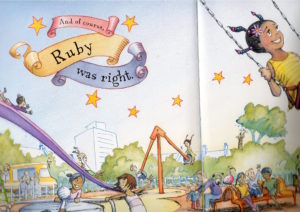 the magical play park has disappeared but has been replaced by a real life park for all to play in.