TEMPORARY WEBSITE!
Our website is broken and it seems like we need a whole new one.
Sorry about that.
While we are working on that, you can purchase our recent publications here: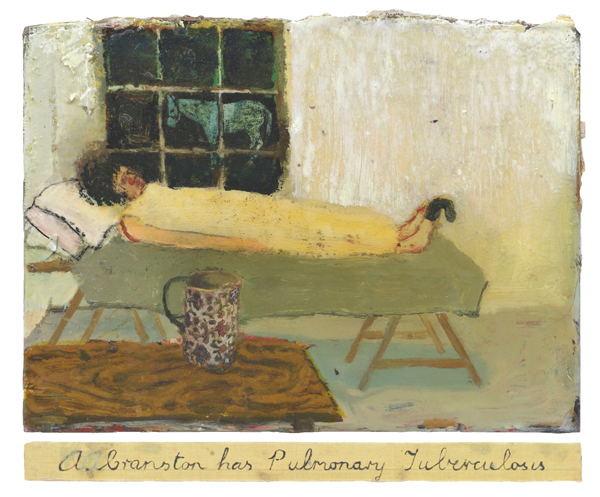 ANDREW CRANSTON - WHO IS THIS WHO IS COMING? (&pound20 + &pound2 postage)
The first major publication of the paintings of Andrew Cranston. Cranston's observed and imaginary scenarios often involve the human figure, engaged and absorbed in particular activities. His work presents seen and possible actualities, credible and absurd. Realism re-arranged. Painting is a kind of beautiful way of lying, and Cranston's work affirms a belief in painting as a real kind of fiction. The notion that like a writer he can explore feeling, thoughts, scenarios, characters and none of them might be about him; some might be though.
This new book includes images of 32 recent paintings, contextual photographs and an essay by Liza Dimbleby.
Hardback, 82pp, 237 x 215 mm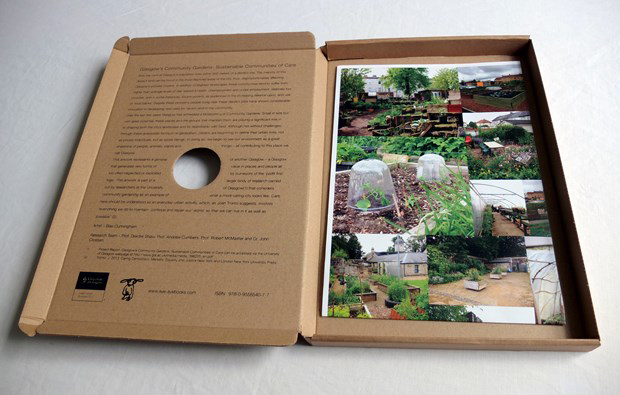 BLAIR CUNNINGHAM - URBAN AGRICULTURE GROWING CARE (&pound10 + &pound2 postage)
As a post-industrial city, Glasgow has a glut of derelict land. Over recent years the city has witnessed a growth in community gardens. These places and the groups that maintain them are playing a significant role in re-shaping both the city's landscape and its relationship with food and community.
Blair Cunningham has documented this grass-roots regeneration across the city, his artist book represents a glimpse of another Glasgow, one that generates new forms of value in places and people beyond neoliberalism.
This artwork is derived from a larger body of research by Dr John Crossan, Profs Andrew Cumbers, Robert McMaster and Deirdre Shaw at the University of Glasgow, which considers community gardening as an example of a more caring city.
A0 size folded print in box 340 x 235 mm
We'll put a list of other titles up here soon, while we work out the best way of making a new website.
You can contact us at info@aye-ayebooks.com
Thank you for your understanding!>
Aye-Aye Books
350 Sauchiehall Street
Glasgow G2 3JD
Open Tuesday to Saturday 11am to 6pm